The first connected, personalized, community-based solution dedicated to asthma and COPD.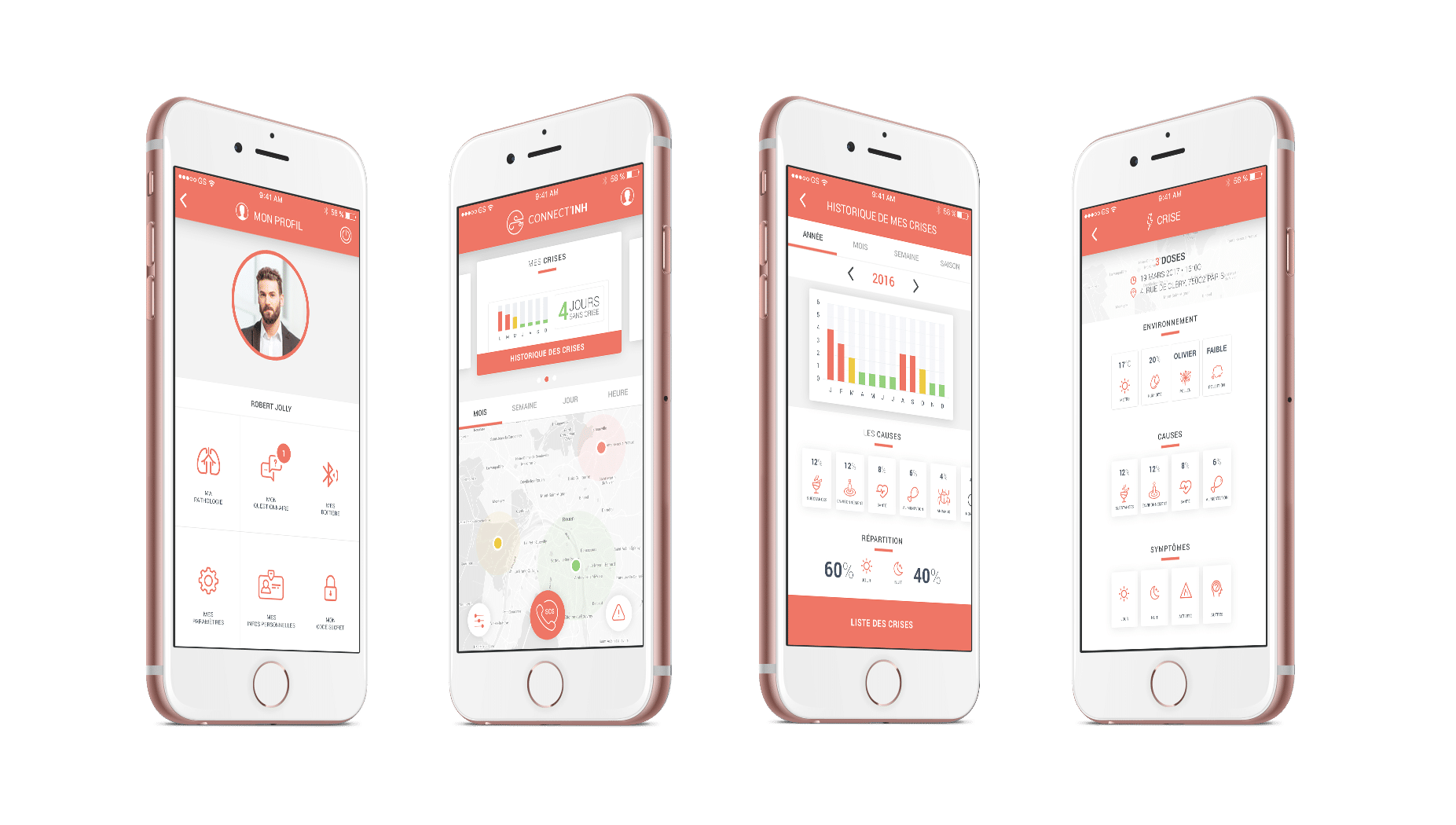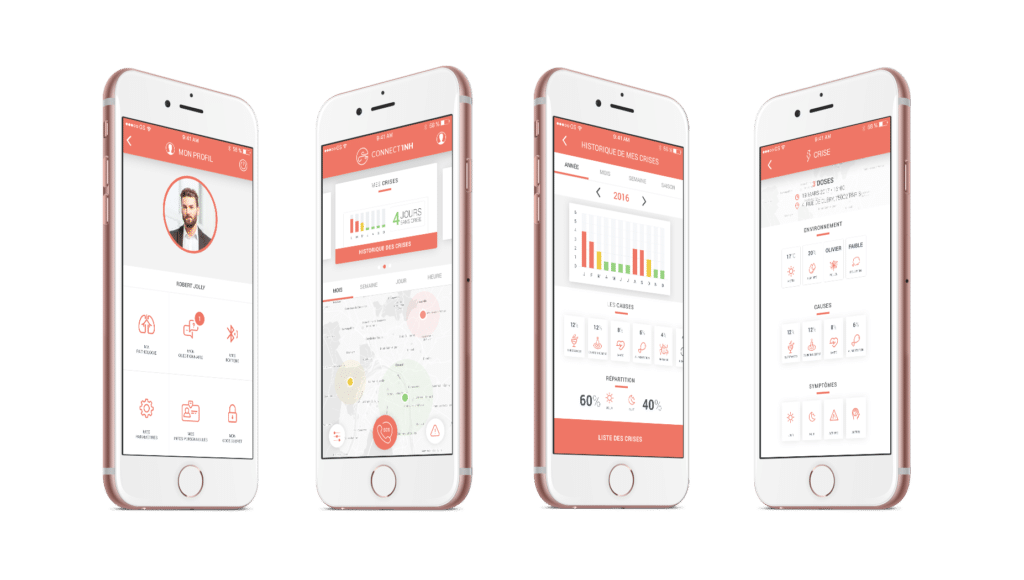 The advent of connected objects is revolutionizing the approach and monitoring of chronic pathologies. The data generated by these objects, under the guise of a validity sufficient metrological and validation scientist allow health care professionals to to adapt and personalize the patient follow-up. Respiratory pathologies such as asthma and Chronic Obstructive Pulmonary Disease (COPD) are most often treated with drugs inhaled, through the use of metered dose inhalers or dry powder inhalers. These connected objects are particularly appropriate for these pathologies, whose prevalence is constantly increasing, in order to allow optimal monitoring of individuals.
An innovative solution for the management of asthma patients
At the crossroads of health and new technologies
Connect'inh has been designed to fit perfectly into the daily life of people with asthma without changing their habits. The use of our device gives access to new and relevant information (intake statistics, access to environmental indicators, etc.). In addition, patients have the possibility to send a report to their doctors to facilitate their follow-up and management.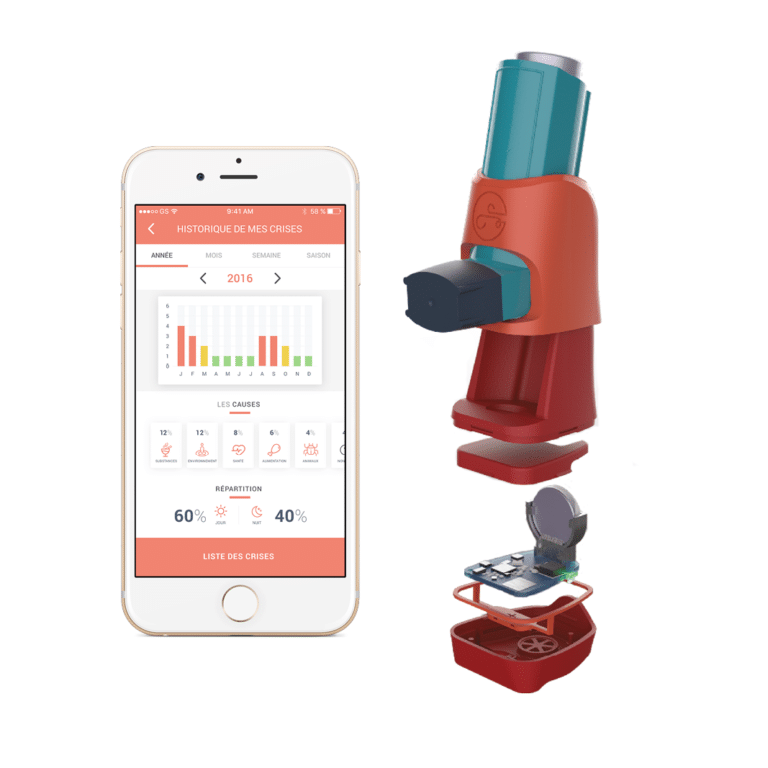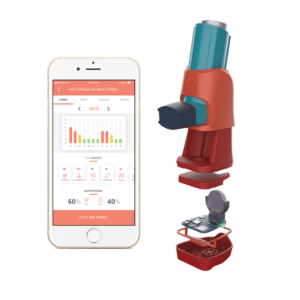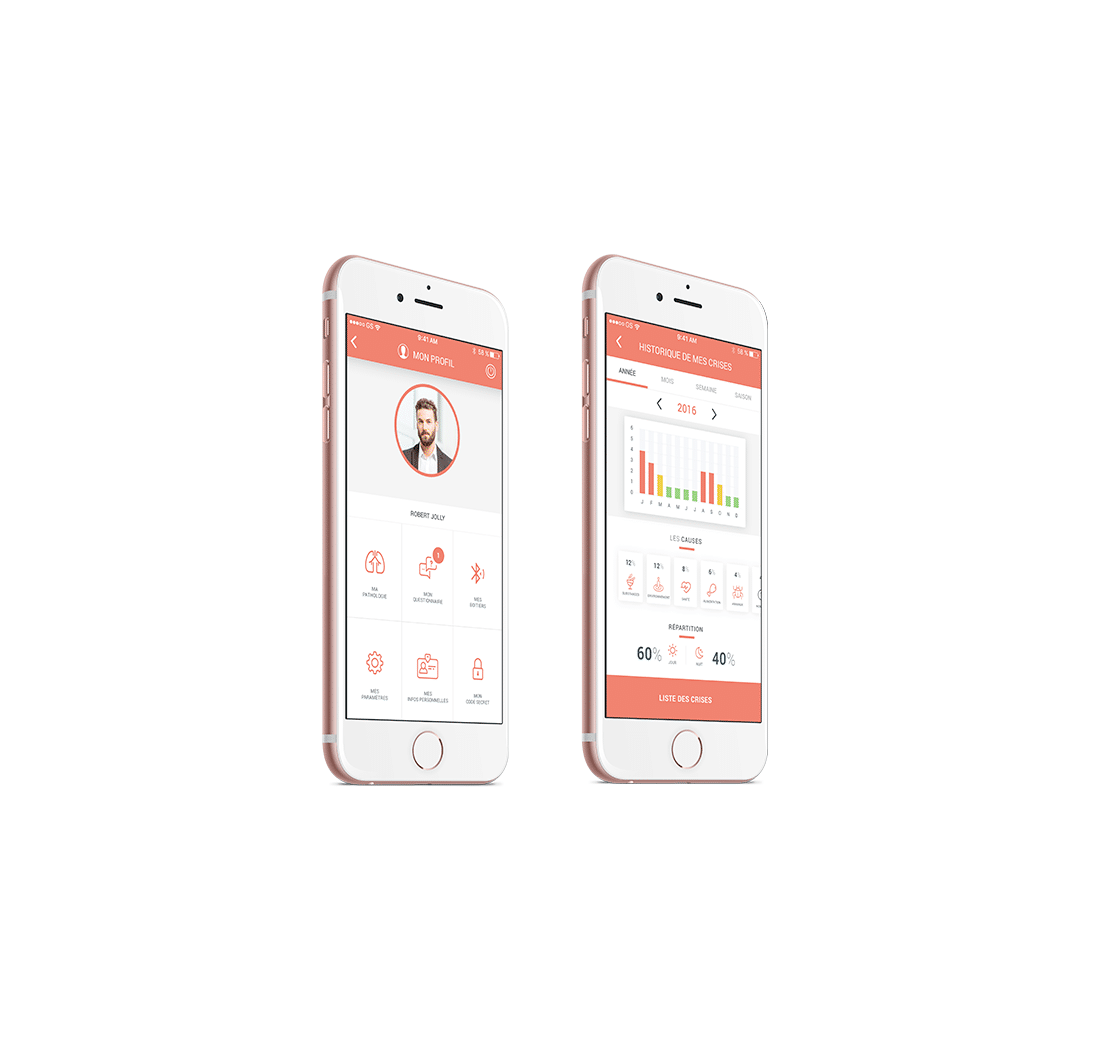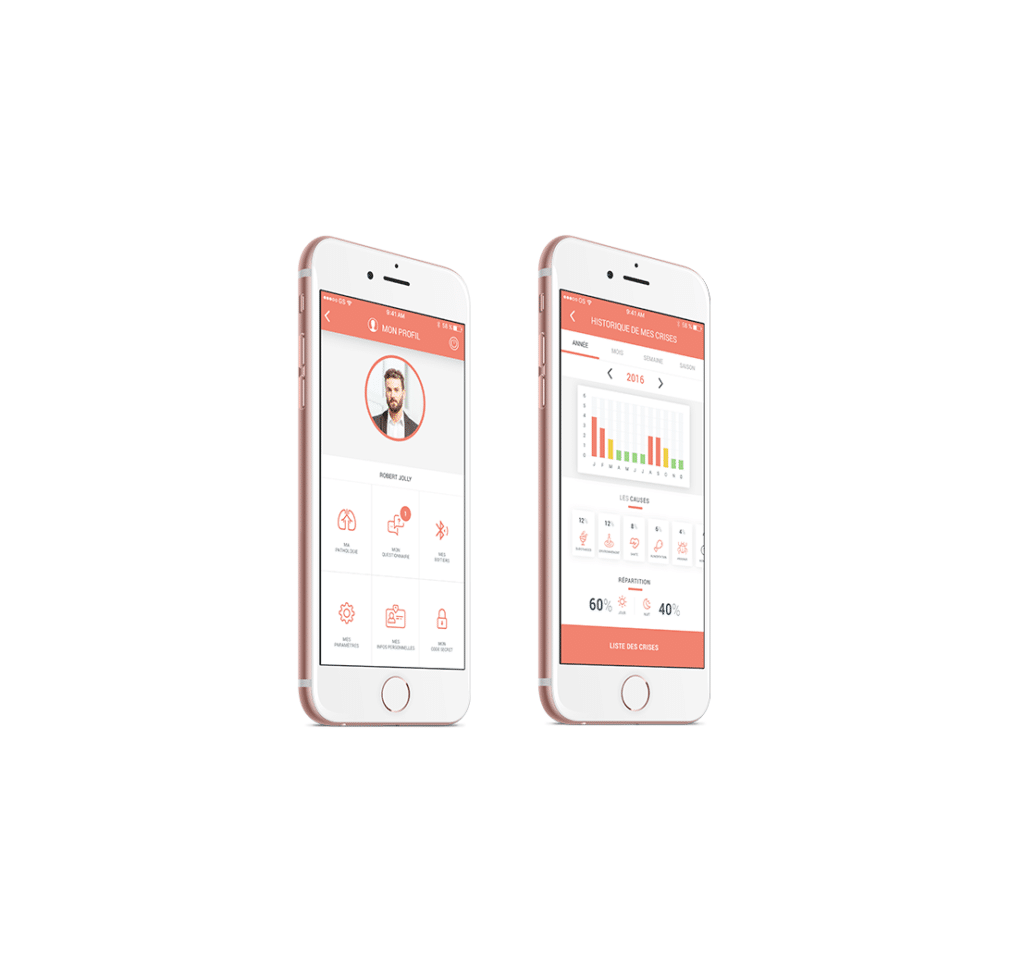 Available free of charge, the Connect'inh application presents all the usage statistics and accompanies patients on a daily basis to ensure better pathology management.
A collaborative space that encourages mutual aid
Thanks to the collaborative space, the users of the application become actors of the community. Thus, they have the opportunity, if they wish, to enrich the environmental data with a declarative aspect (declaration of zones of respiratory discomfort, sharing of inhalers, nearby pharmacies, etc.).